Getting your perfect fence is as easy as 1, 2, 3!
1
To start your fence planning process, first please check the map below of our usual service areas for our three divisions: Residential, Commercial & Highway. If your project is outside of these areas, or you have any questions about this, please call us—our estimators will be glad to discuss the scope of your work.
∇
2
Next, gather the information on the checklist below:
Type of Project:
_ Residential _ Commercial _ Highway
Products/Services Needed:
_ Materials & Installation _ Materials Only
Type of Fence:
_ Rail _ Picket _ Decorative _ Privacy _ Ornamental
_ Chain Link _ Guardrail _ Dumpster Enclosure

Length of Fence (feet) __ Height of Fence (Inches) __
Number of Corners __ Number of Gates __
Is land... __ Hilly? __ Flat?
3
Then, give us a call at
(207) 829-5549
We'll discuss your needs and our ability to serve them. it's the best first step to make sure you get the right fencing solution for you!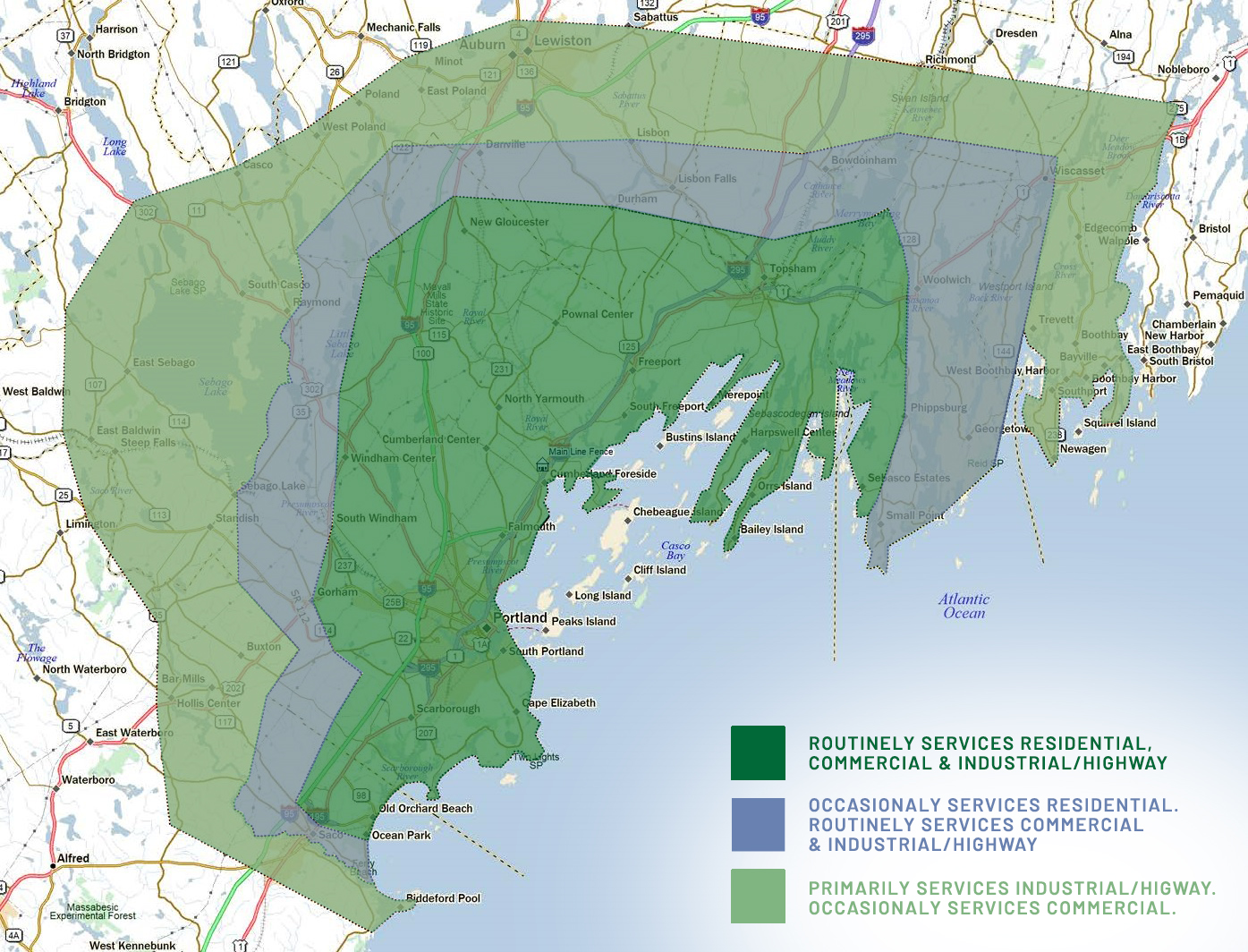 Office Hours:
Monday-Friday, 6 AM - 4 PM
For all other inquiries, including commercial projects or questions, please fill out the form below, or ask to speak with one of our specialists in the type of project you need at (207) 829-5549:
PLEASE NOTE: Due to a large influx of work requests at the moment and supply shortages from our vendors, Main Line Fence is not taking on new residential installations or retail sales for wood, vinyl or ornamental aluminum jobs at this time. We DO still have availability for guardrail work and some commercial chain link work! We'll be re-assessing after July 4th, so stay tuned for more availability. Contact us today for any questions or concerns!
THANK YOU!
(UPDATED 5/20/2021)